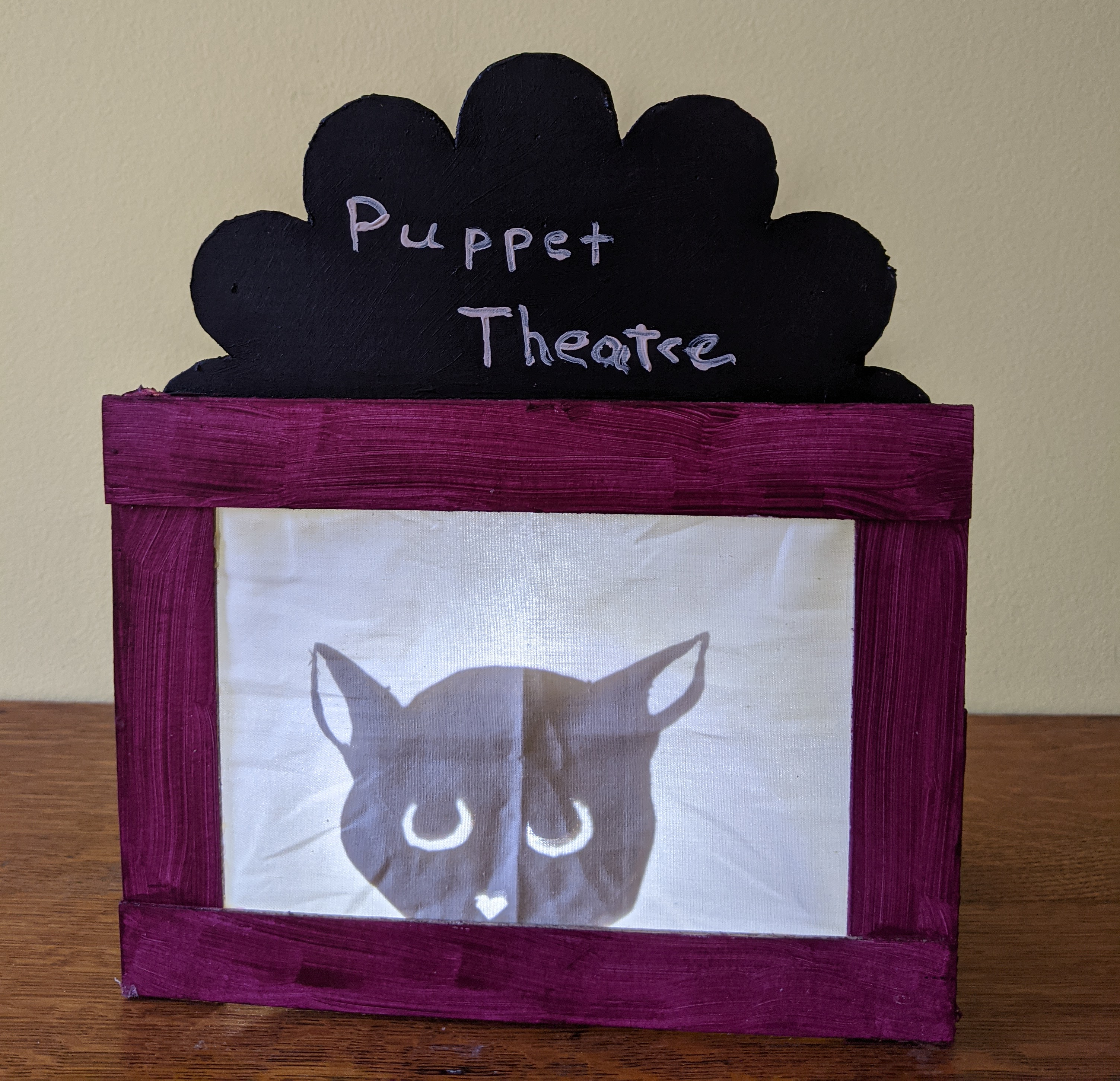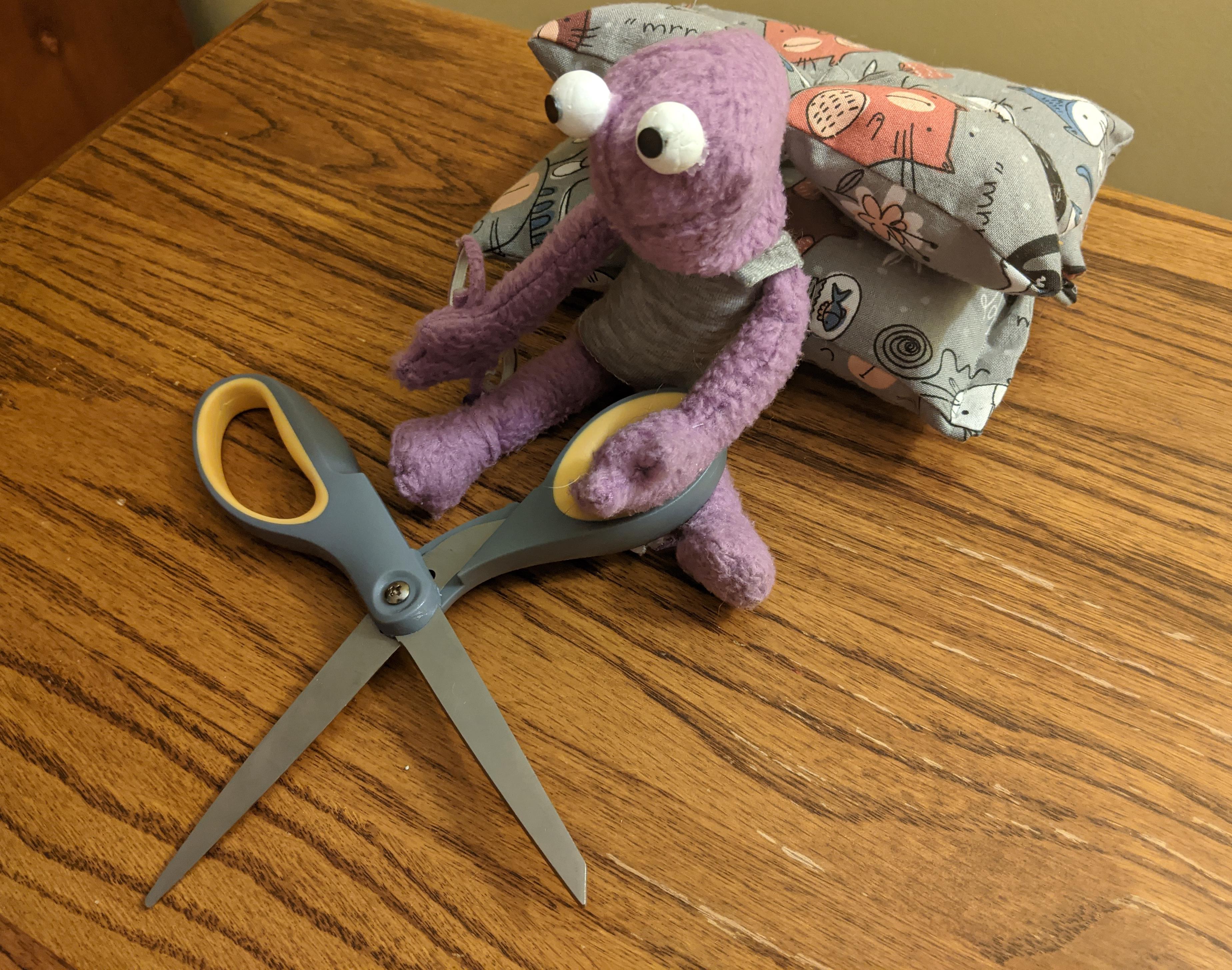 Build a Mini Puppet Theatre and Shadow Puppet:
Make a mini puppet theatre and shadow puppet from found and recycled materials! Some people make monsters, some people make goblins, some people make cute fluffy cats. It's up to you to make what ever you want so you can have your own puppet show at home!
Here's How It Works:
Register your group for our workshop by contacting at hello@puppetsandshadows.com
Everyone in your group will get a PDF of with a full list of all the materials they'll need participate in the workshop. The PDF will include dimensions, templates, and diagrams to use to cut materials to the right sizes.

All the materials we use can be found in recycling bins, backyards, and cupboards- we don't use anything special that can't be found around the house.
We list several different options for each material to make sure everyone can find what they need.

The workshop works best if participants gather and cut out their materials before the workshop starts.
During the workshop, everyone follows along with Arlene Thomas, Artistic Director of Puppets & Shadows theatre AND Jab the puppet (Pictured above) as they show participants how to turn their materials into a mini puppet theatre and shadow puppet!
For more information or to register your group, contact hello@puppetsandshadows.com
Behind the Scenes at Puppets & Shadows Theatre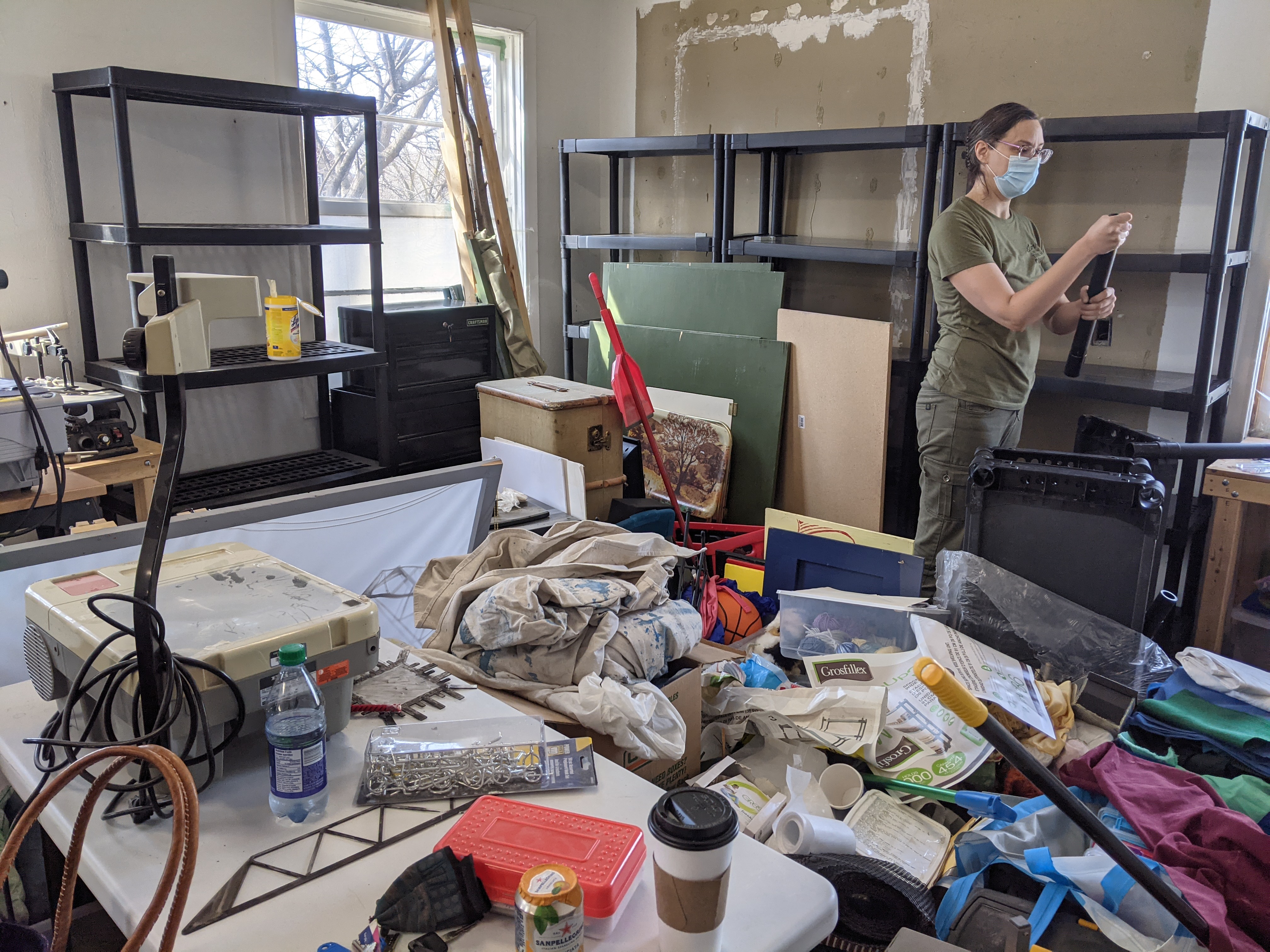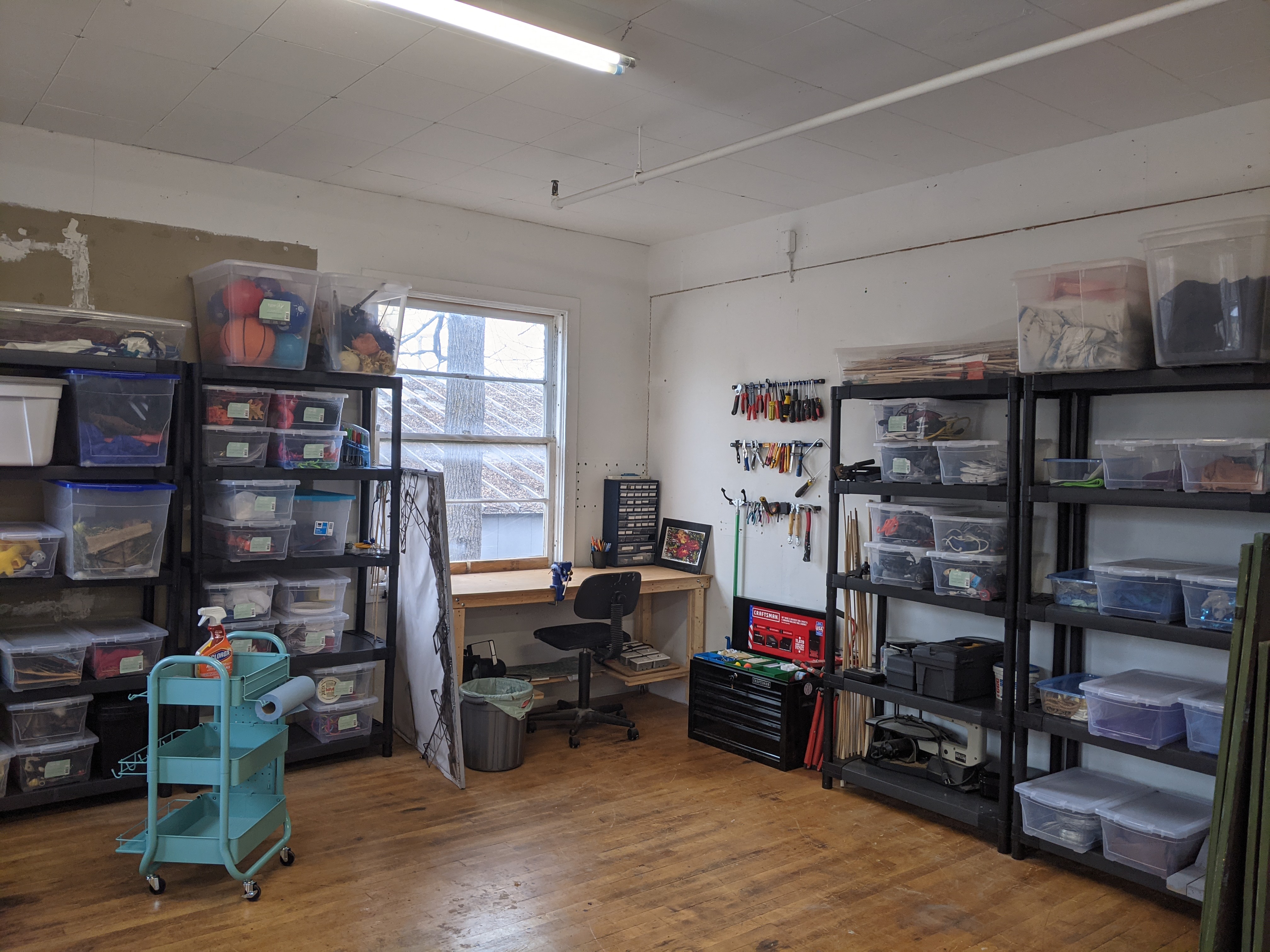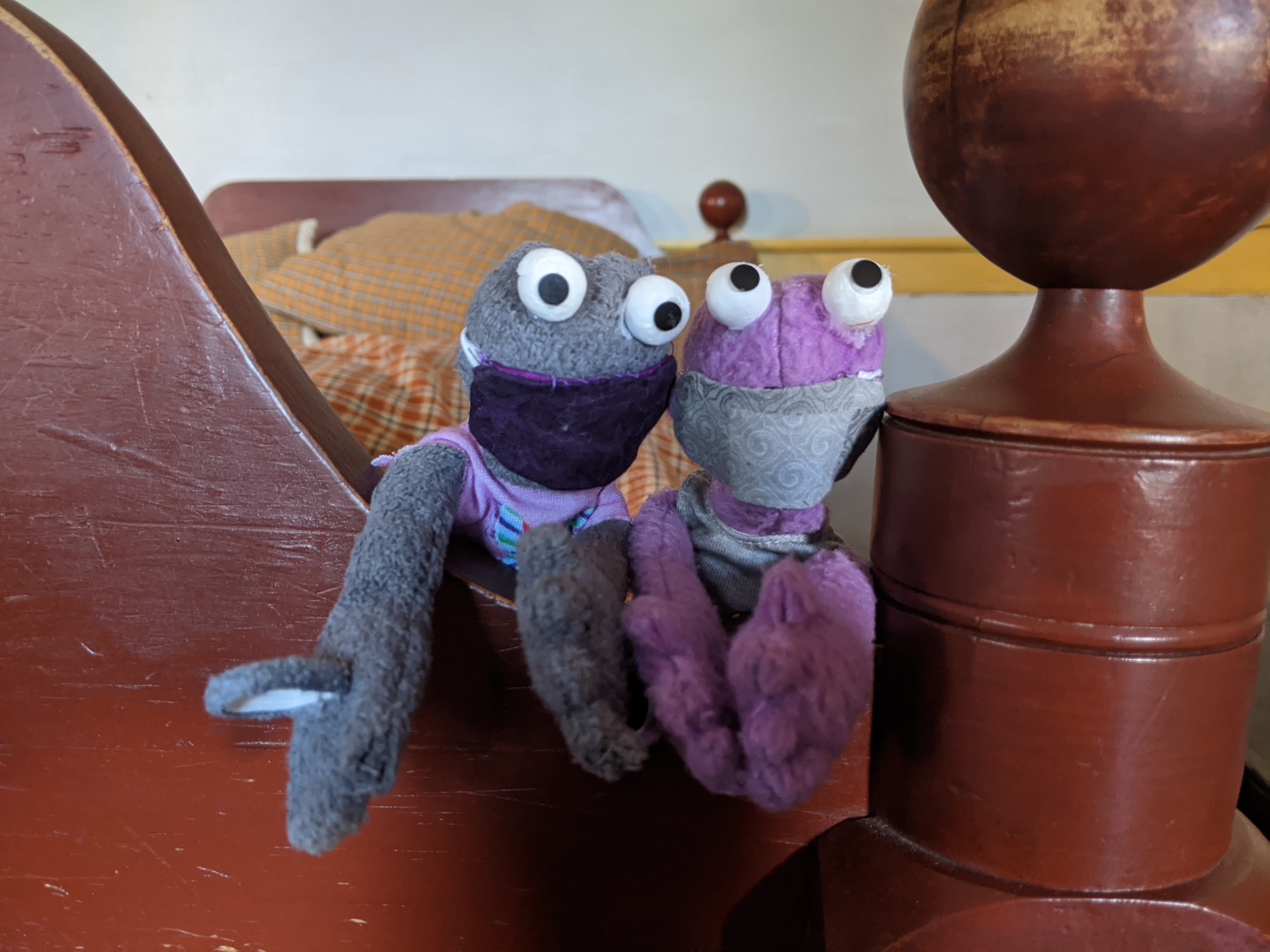 Pin and Jab waiting to perform at the Schneider Haus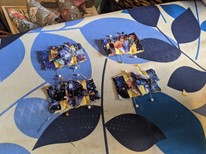 Making the quilt for Pin and Jab's bed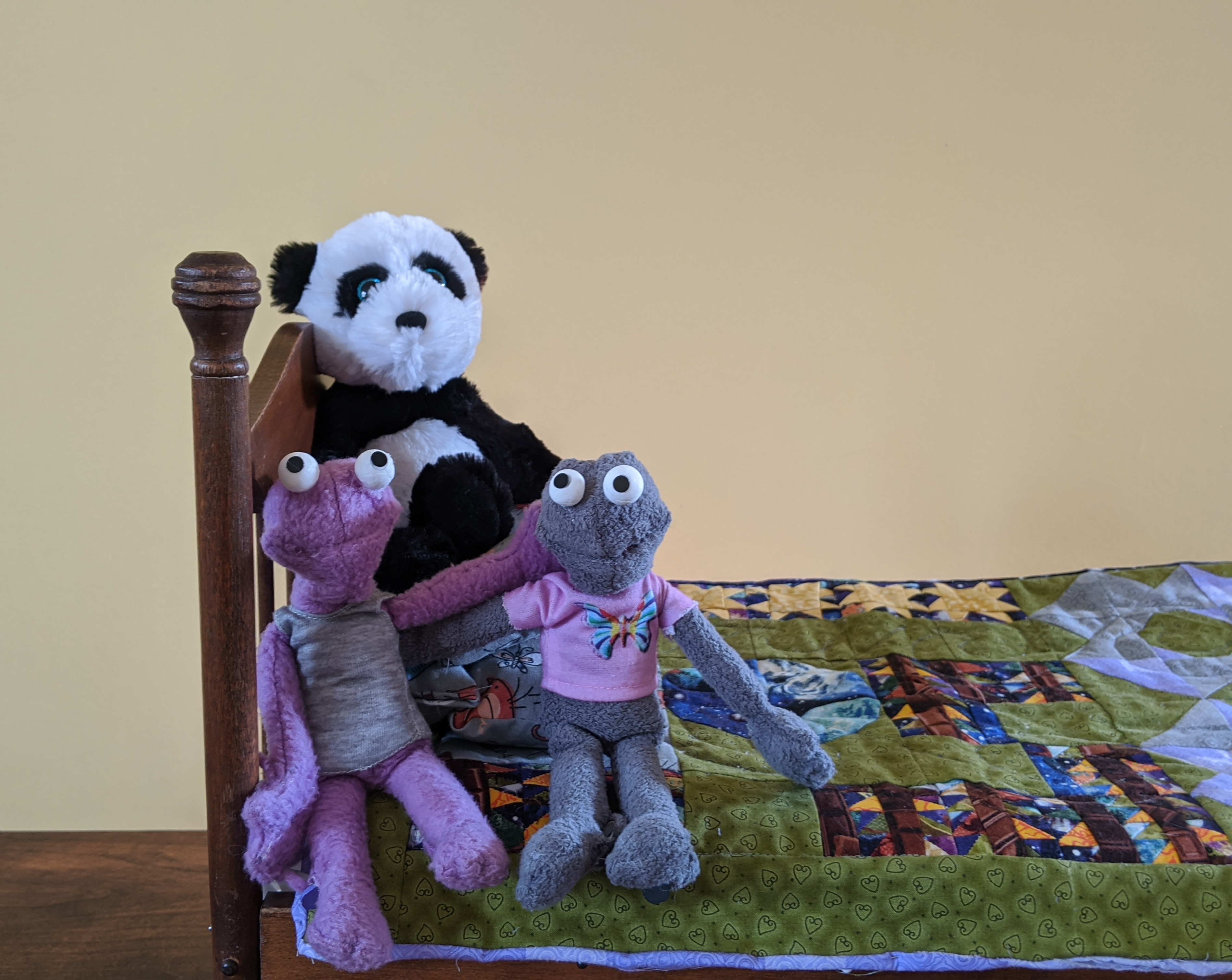 Pin and Jab and Bear sitting on their new quilt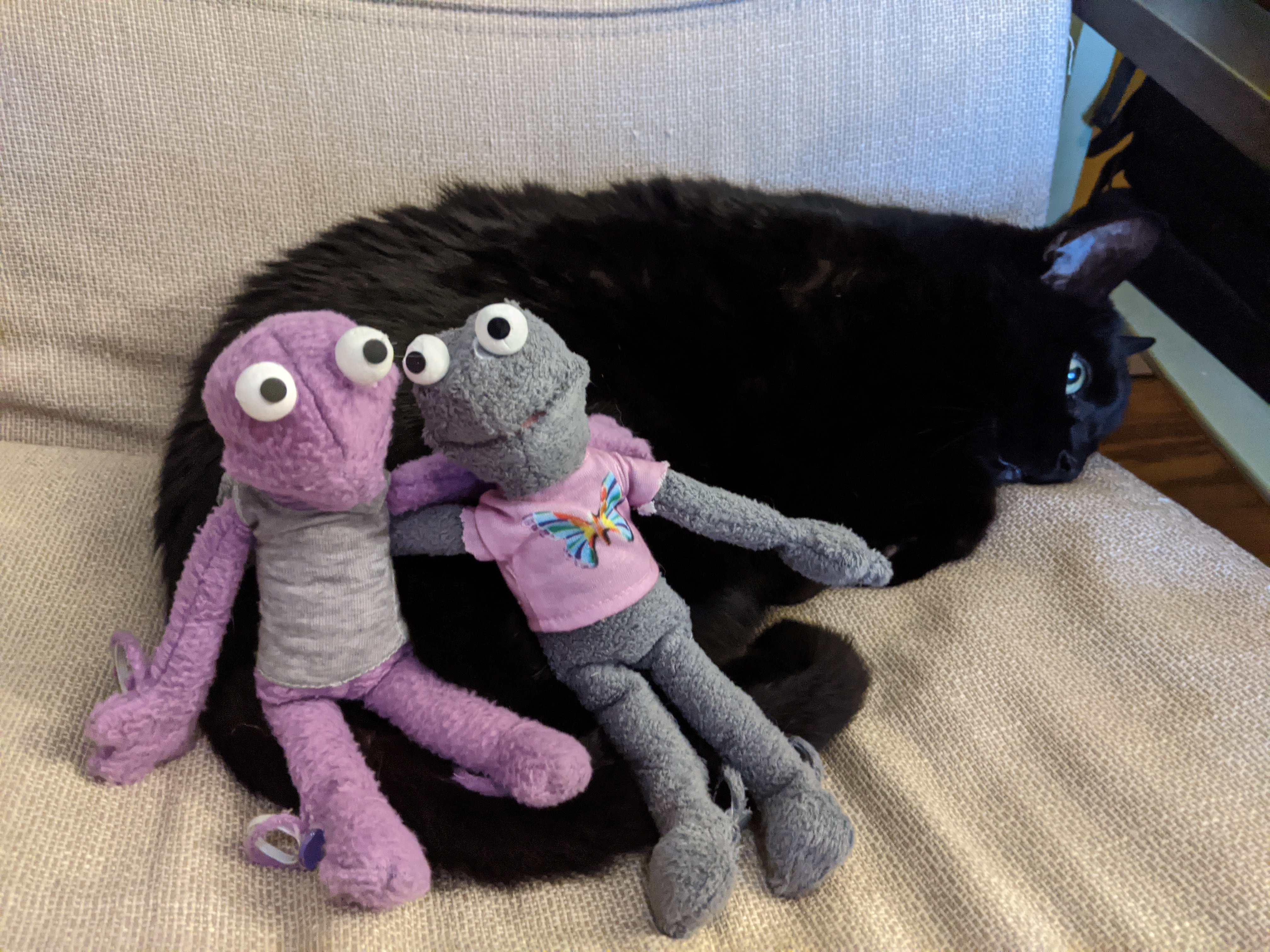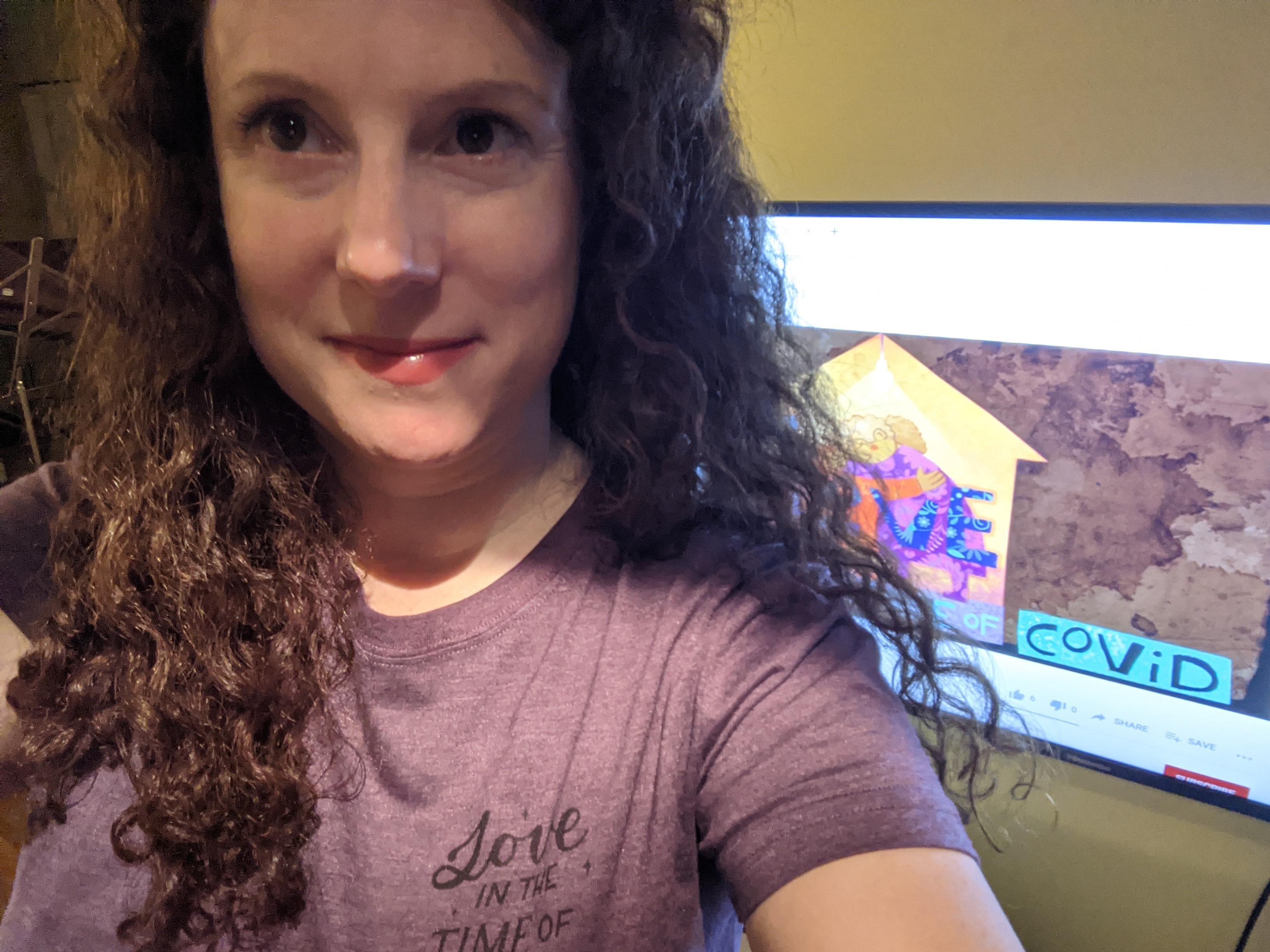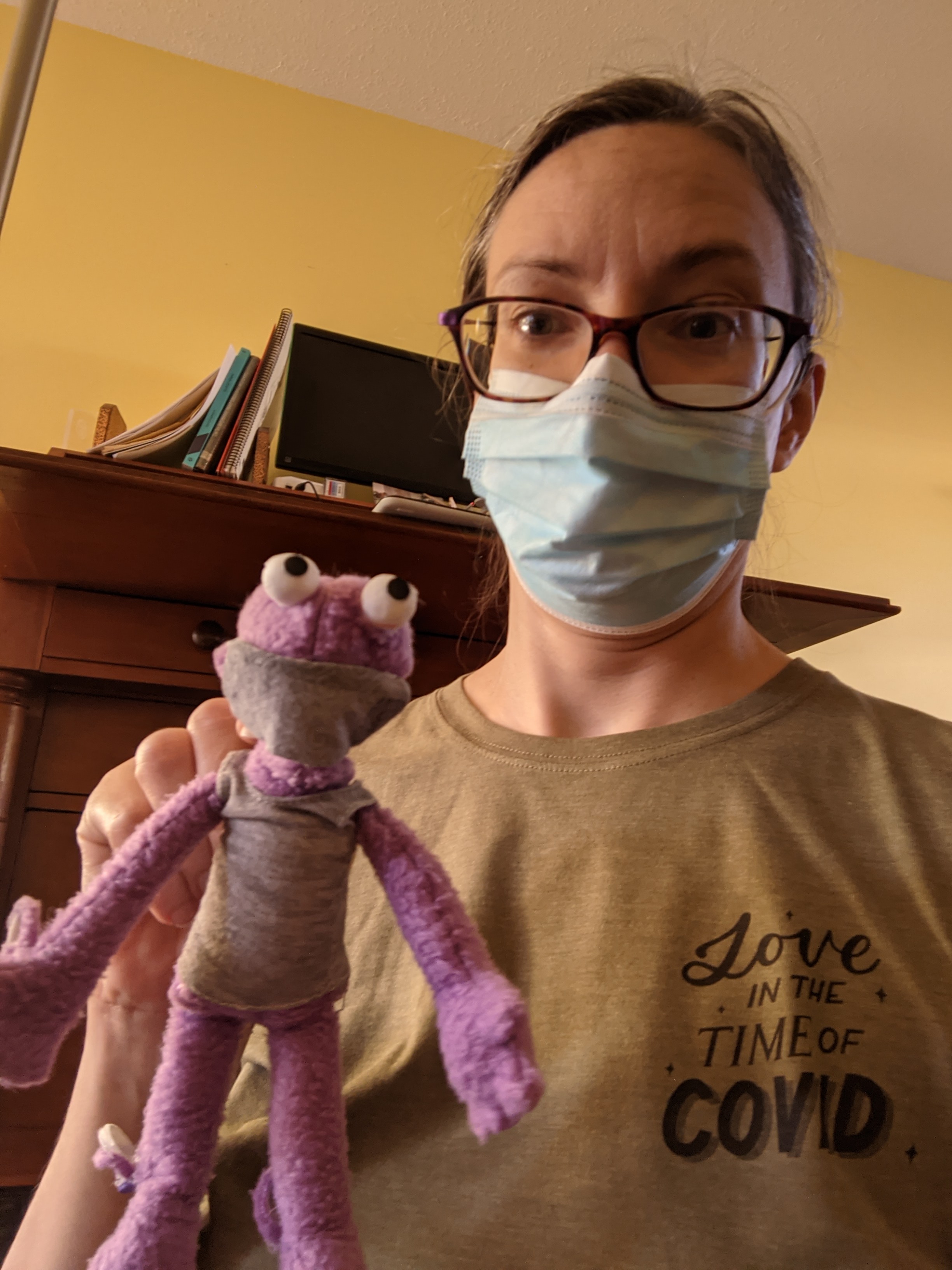 Waiting for Love in the Time of COVID to Start, November 2020. Pin and Jab got the best seats in the house!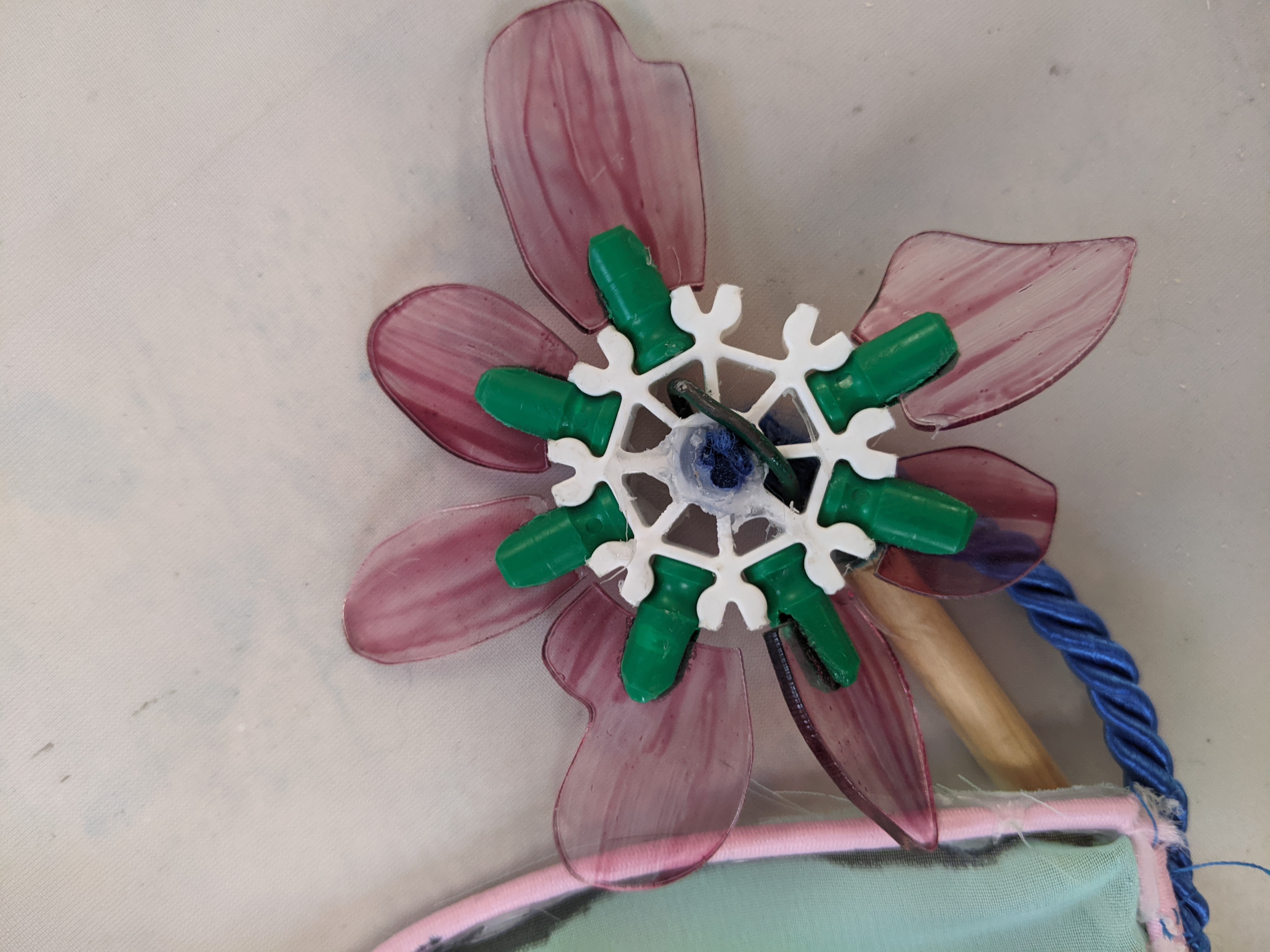 Building Flower for The Adventures of Widget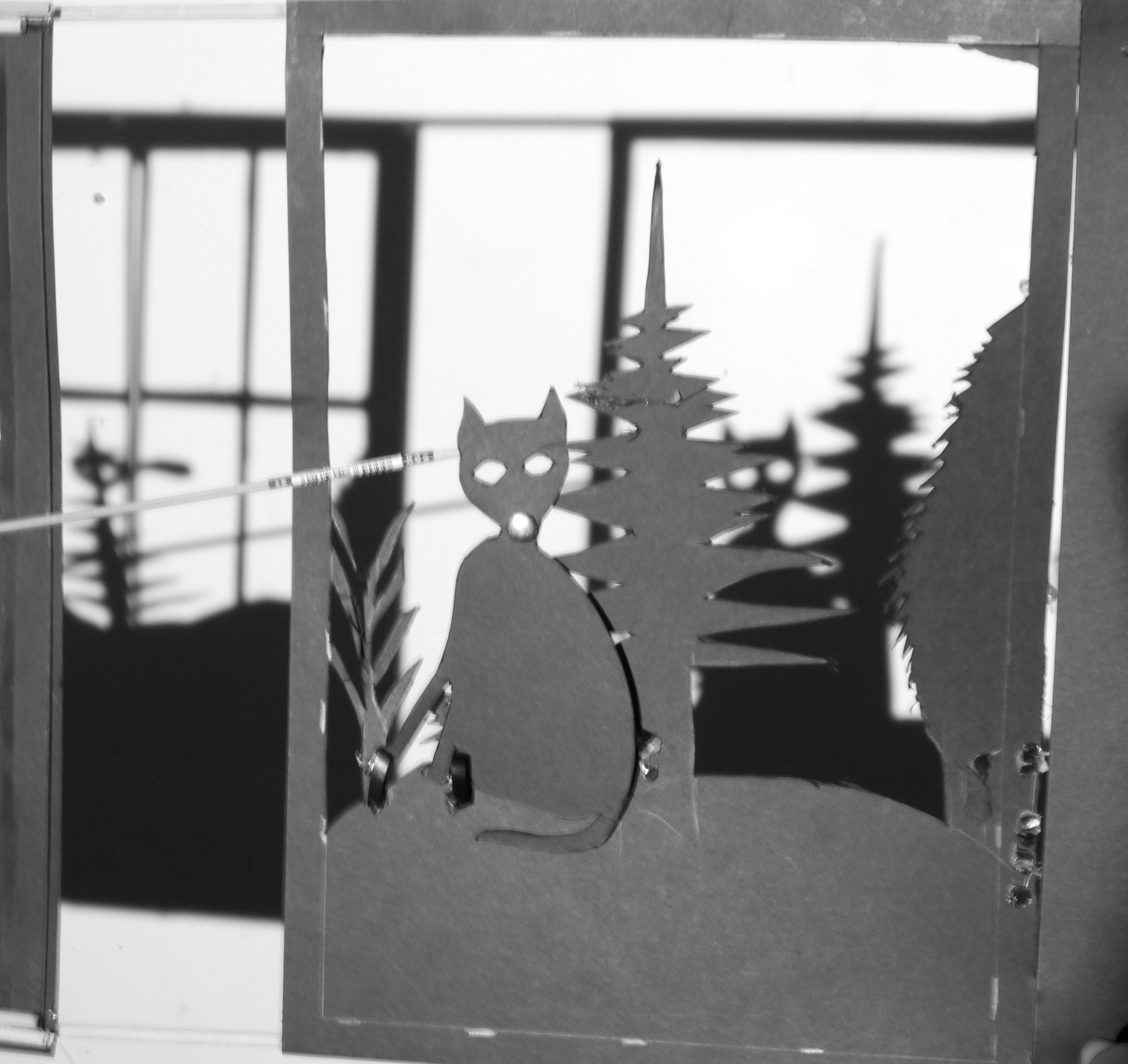 Reverse shot of Sadie sneaking out the window in Circle of Animals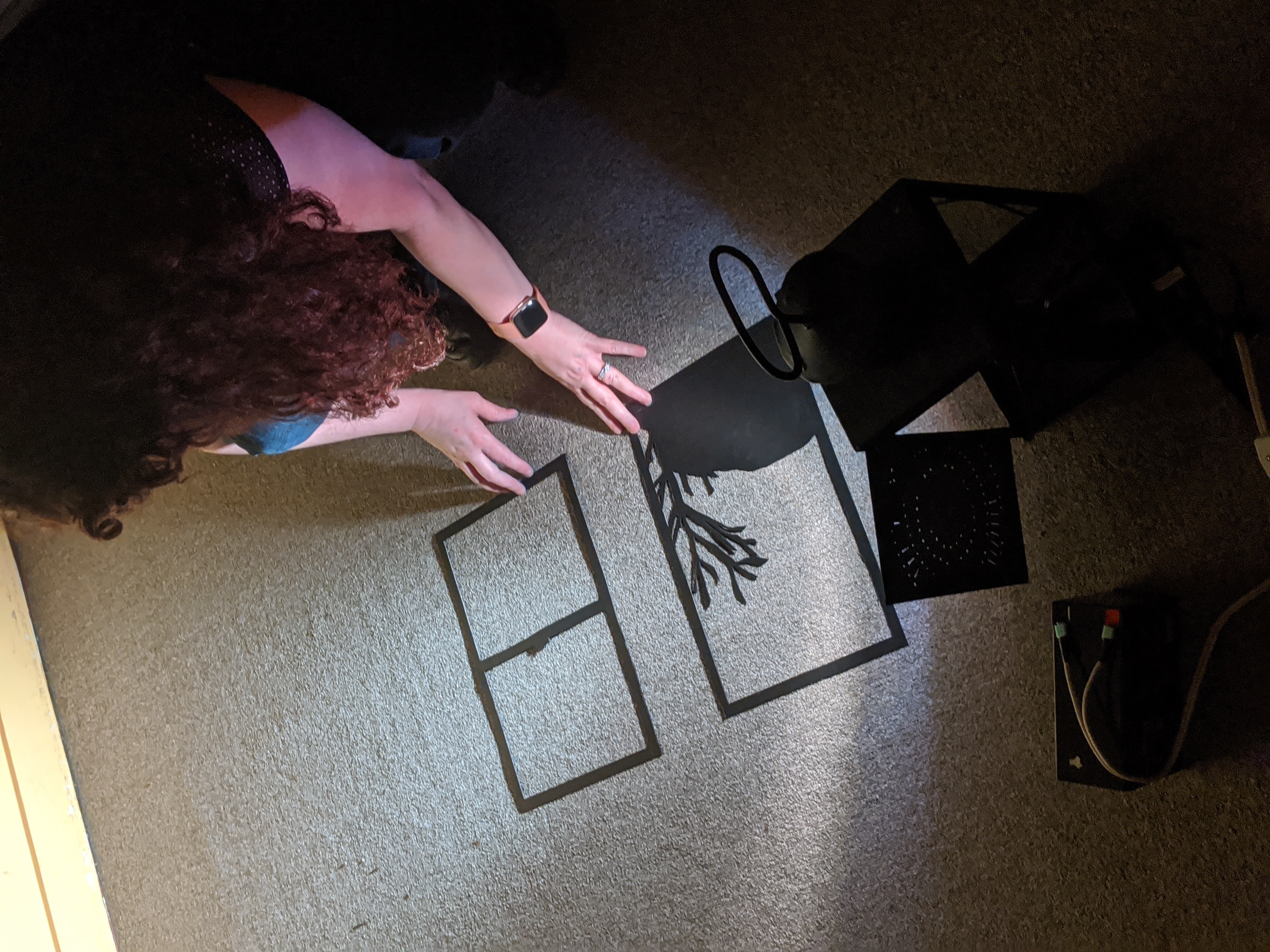 Cutting out a Shadow puppet show