Happy (Creative) New Year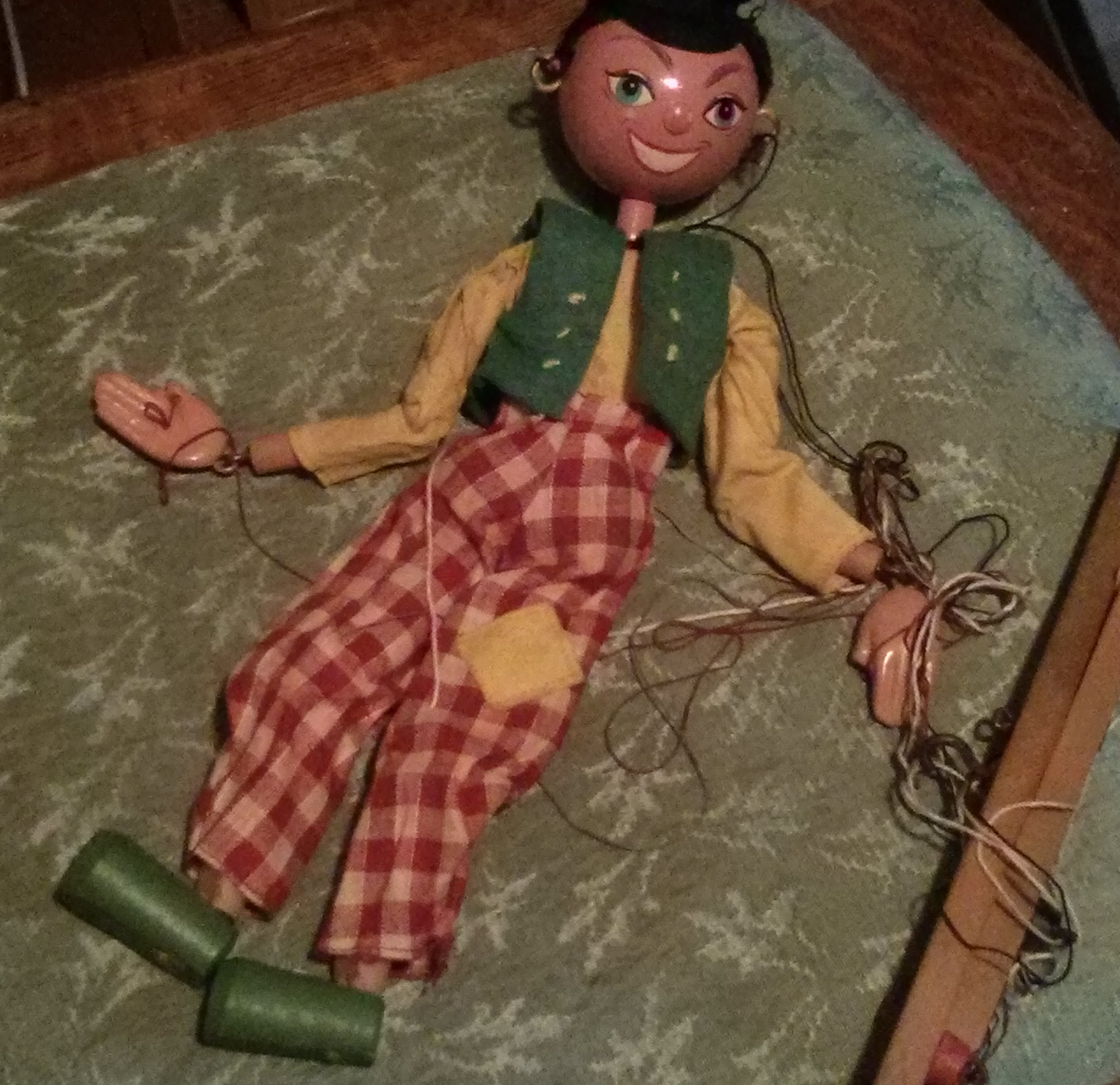 I got this nifty guy from my Auntie for Christmas/Hanukkah this year. She found him in her attic when she was going through some old things. He's very tangled,  but he's been well loved and he's kinda awesome. I'm already thinking about a story starring him and some of the shadow puppets.
Here's to a creative and happy 2015.
Happy New Year!